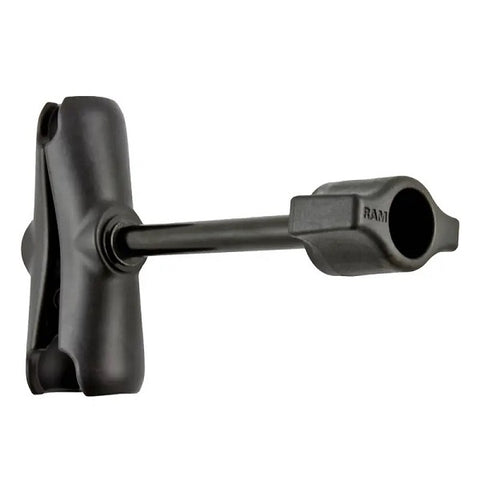 RAM® Double Socket Arm with Retention Knob (RAM-B-201-ALA1-KRU)
The RAM-B-201-ALA1-KRU, STANDARD length double socket arm with retention knob, has a socket at both ends that accommodates 1" ball bases. A single spring inside the arm opens the end sockets, allowing you to pivot the ball and socket connection. The knob extension allows for easy adjustment of the mount and prevents over loosening of the knob. This socket technology allows for almost infinite adjustment and perfect viewing angles.
Features & Specs:
Product Dimensions: Overall Length: 3.73"
Socket-to-socket Length: 3"

Ball/socket Size: B Size (1")

Weight Capacity: 2 Lbs

Materials: Marine-grade Aluminum

Packaging Type: Poly Bag

Weight: 0.34 Lbs.

Package Content:
Contains 1 x RAM® Double Socket Arm with Retention Knob (RAM-B-201-ALA1-KRU)