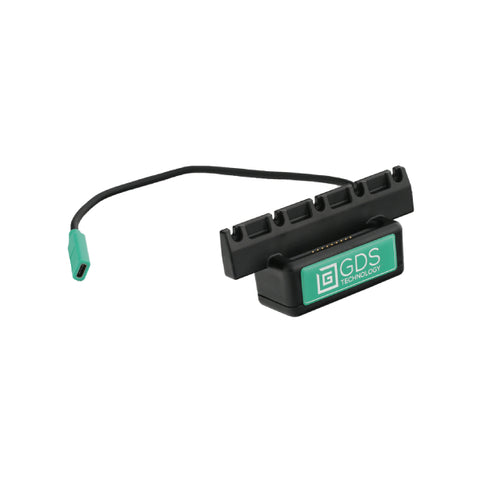 GDS® Vehicle Dock Cup for Tablets with USB Type-C (RAM-GDS-DOCK-V5BU)
This GDS® Docking Cup attaches to the base of GDS® locking and non-locking vehicle docks, accommodating USB Type-C devices, Samsung DeX mode, 2K HDMI, and USB 3.1. When paired with the proper top cup, this docking cup can be used to upgrade your existing RAM® Tab-Tite™ or RAM® Tab-Lock™ holder.
The integrated GDS® Technology™ platform enables data and charging capabilities to the mounted tablet. Without the need to the remove the IntelliSkin™ sleeve from the device, the user can quickly and efficiently mount the device in the vehicle dock while keeping the device charged.
Features & Specs:
Material: High Strength Composite
Connector Type: USB Type-C

Weight: 0.24 lbs.

Warranty Status: 3-year warranty

Package Content:
Contains 1 x GDS® Vehicle Dock Cup for Tablets with USB Type-C (RAM-GDS-DOCK-V5BU)